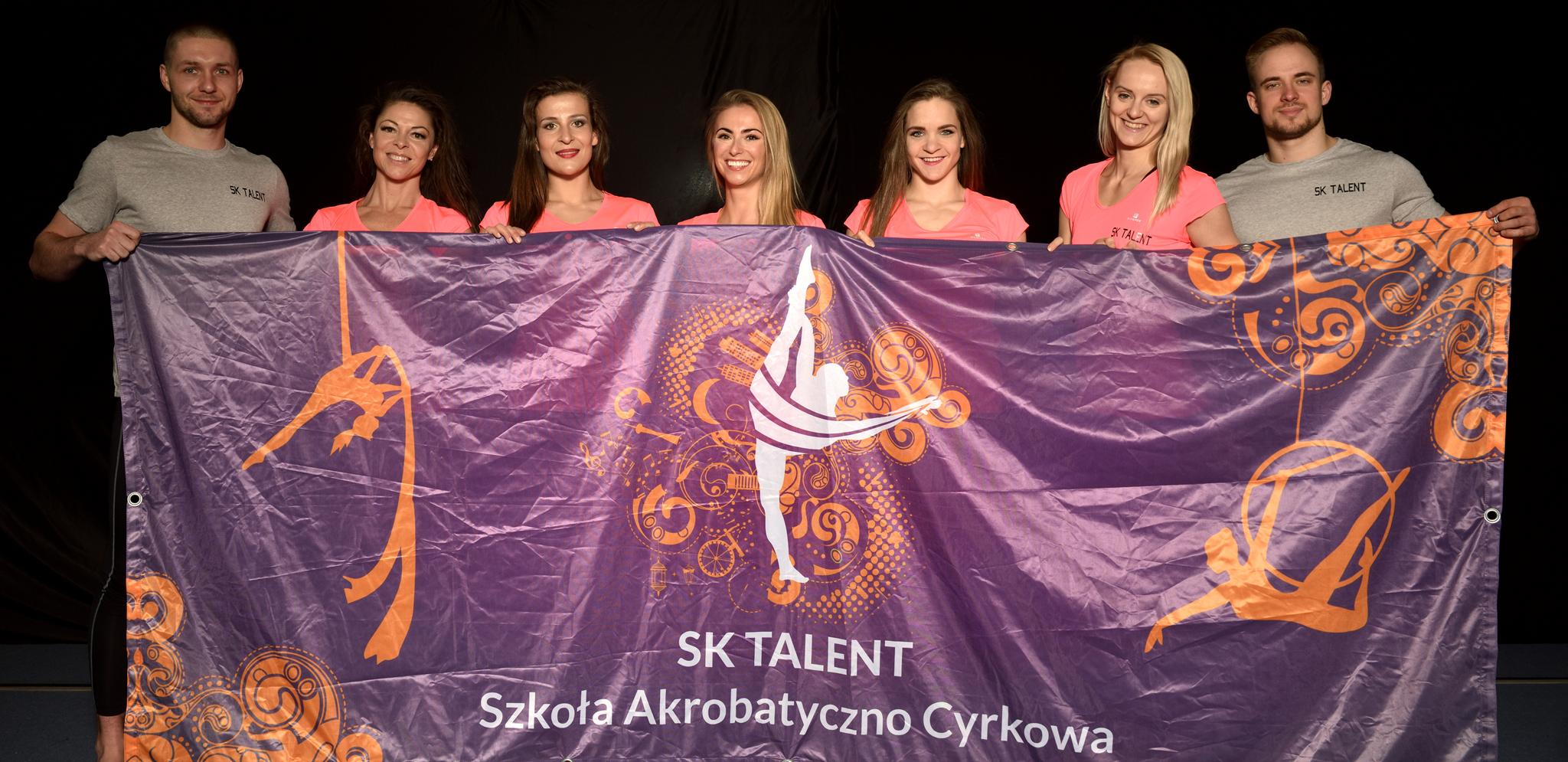 ANNA FILIPOWSKA
Anna Filipowska - acrobatics is her passion! She has been associated with this sport for 20 years. She is the former member of the AZS-AWF Katowice club, multiple Polish champion in Sports Acrobatics, representative of the country at the World and European Championships of juniors and seniors. Her biggest achievement is the 5th place at the European Senior Championships in Sports Acrobatics. She also appeared in the show "Mam talent" where she presented amazing acrobatic shows.

Anna Filipowska is a Master of Physical Education in Katowice, a trainer of the 2nd class of sport discipline- sports acrobatics, a sports instructor of gymnastics, physical recreation instructor of fitness, instructor of corrective gymnastics.

After finishing her professional career, she continued her adventure with acrobatics as a stage artist - an acrobat. She participated in world-class acrobatic and circus productions such as Chimelong International Circus- China, Phantasialand Wintergarden show- Germany, Costa Crociere - Italy and many others.

In the fifth edition of the Mam Talent programme she won the 3rd place in the finals, where she presented, among others, the most spectacular water bowl performance.

She specializes in acrobatic shows in the water bowl, she takes part in trio acrobatic shows and hand to hand dance shows. Her strong points are also aerial ribbon shows and chandelier acrobatic shows. As one of the participants of the "Mam talent" programme, she presented artistic acrobatics at the highest level.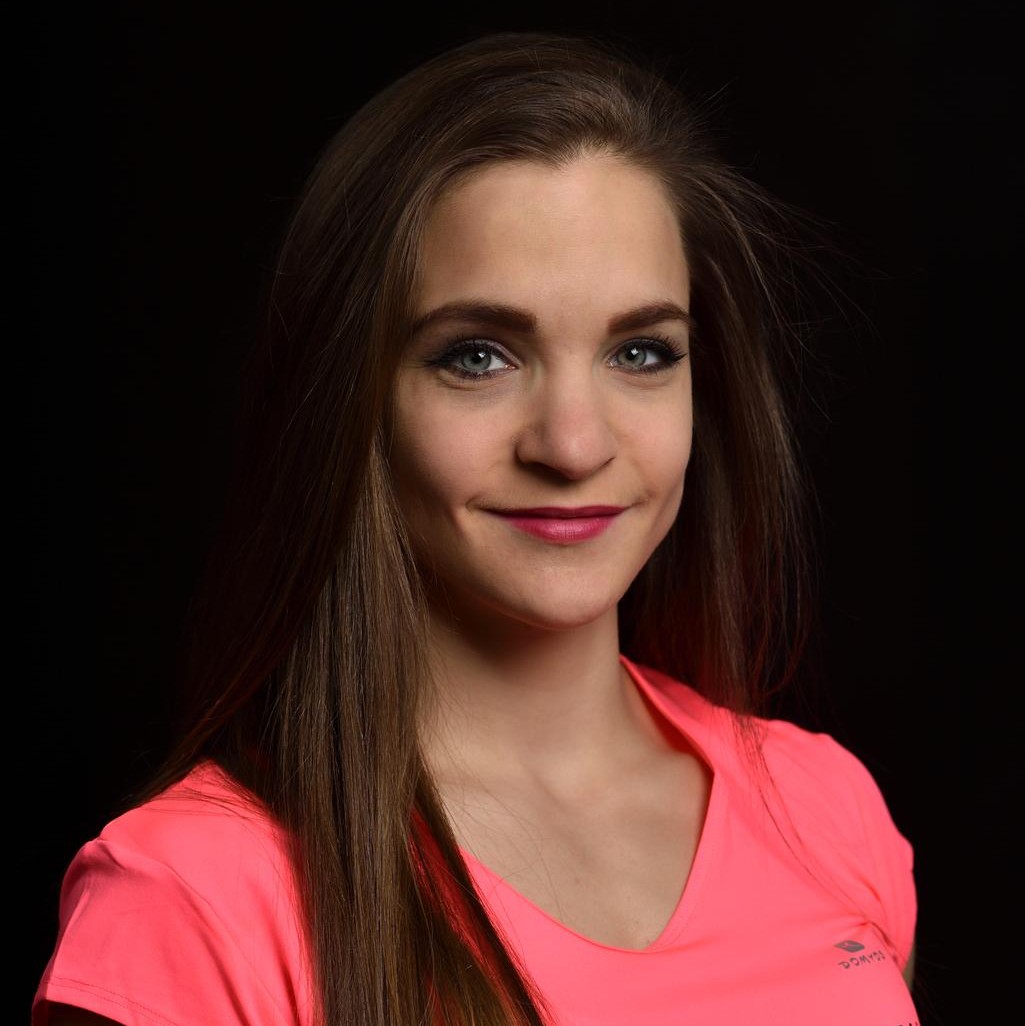 BARBARA CHLEBISZ
Barbara Chlebisz - inseparably connected with sports acrobatics for 16 years. Until the end of 2015, she was an active member of the AZS-AWF Katowice club, where she trained under the supervision of Dr. Renata Firak and Dr. Krzysztof Wilusz. For several years she belonged to the National team and represented Poland on the national and international arena. Multiple Polish champion, medalist of international tournaments both in team exercises and trampoline jumps in the master class. Her greatest achievement is winning the 5th place at the European Championships in women's trio in the senior category. After finishing her sports career, for several months she performed in the acrobatic circus Flic Flac in Germany.

She specializes in trio acrobatic shows, hand to hand dance shows and trampoline acrobatics shows.
SANDRA GADOWSKA
A graduate of the Academy of Physical Education in Katowice. During first cycle studies with specialization in corrective and compensatory gymnastics, she gained the title of Sports Acrobatics Instructor. Sandra finished the second cycle studies with Dance specialization together with an additional coaching specialization. In addition, she has titles of: Fitness Instructor – of Modern Forms of Gymnastics with Music, Massage Specialist and Personal Trainer.

Sandra has been involved in acrobatics for years and, despite many interests, she devotes most of her time to it. Every day, with great commitment, she tries to pass her knowledge to the children and adults trained under her supervision.
JADWIGA KROWIAK
A qualified dancer, choreographer (bachelor's degree, Academy of Humanities and Economics in Lodz), master of psychology (University of Silesia in Katowice), choreotherapist. A participant of many dance projects and workshops in Poland and abroad (Israel, Germany, Lithuania, Hungary). A dancer of Art Color Ballet and acrobat of the Silesian Opera in Bytom.

She gained and developed her dance experience during the internship which was a part of the Erazmus + programme at Tanzmto Dance Company, Essen, Germany. She was a guest in the Batsheva Dance Company - The Young Ensemble and a participant in gaga team lessons and the observer of rehearsals in Tel-Aviv, Israel. She was a dancer in a spectacle realized as part of the Body as a medium project; choreographed by. Piotr Wach, in Dance and Movement Theater Rozbark in Bytom. She took a month-long internship at the Aura Dance Theater (Aura Dance Theater) in Kaunas, Lithuania, where she had the opportunity to present herself on a professional stage with her own solo Speechless. She was a scholarship holder of the Erasmus + programme, winter semester in Lithuania at Klaipeda University at the dance department. In 2008 - 2010 she was a participant of the Studio of Physical Theater, operating at the Silesian Dance Theater in Bytom. In 2013 - 2015 she belonged to the Carnival circus group operating in Łódź, where she discovered her passion for aerial dancing and started her first presentations of this technique in front of the audience. In 2015, she completed a 40-hour training course in Choreotherapy at Fabryka Kreatywności and the Karol Godula Upper Silesian Academy of Entrepreneurship in Chorzów. In 2016 she took part in a 16-hour aerial yoga instructor course at Fitology in Warsaw. She participated in a training organized by the City Project Foundation on "Aerial Training in Social Circus", and in Aerials in social work' workshop in Budapest in the frame of Social Circus without Borders, Visegradian project, which took place at Inspiral Circus Space. The training was conducted by Isabel Van Maele, a circus teacher from Leuven, Belgium. She trains aerial ribbon and wheel dance in SK - Talent club in Katowice.

She collaborates with Fabryka Kreatywności in Chorzów, W Każdym Wieku Foundation in Chorzów and the Association of Saint. Filip Nereusz in Ruda Śląska as a dance instructor, working with children, teenagers, adults and seniors. Every day she runs classes for children on gymnastics, passing them her passion and skills. Currently she is connected with Art Color Ballet and Silesian Opera in Bytom.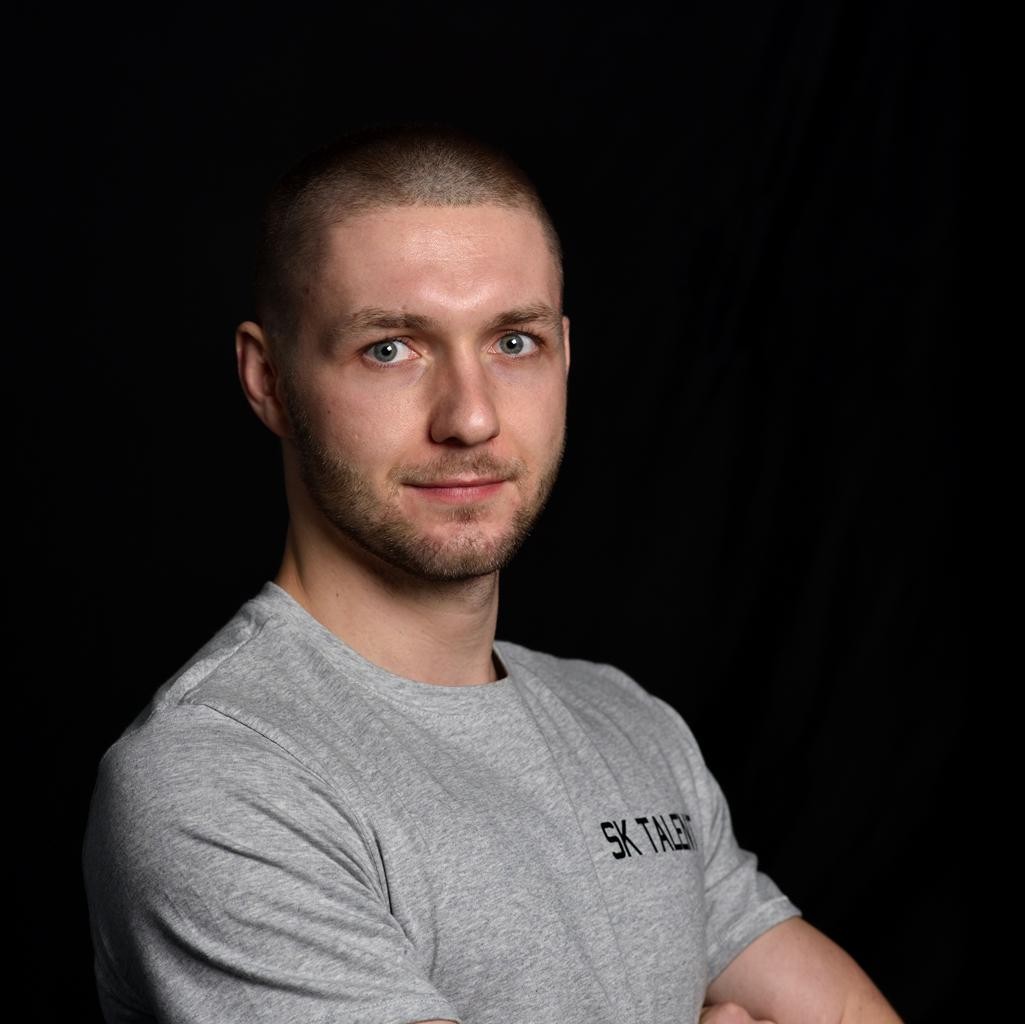 KAJETAN MACIUSZCZAK
Kajetan Maciuszczak is a graduate of the Academy of Physical Education in Katowice in the field of Physical Education. He completed a bachelor's degree in the field of compensatory and corrective gymnastics, while a master's degree in the field of dance and personal training. He has been involved in acrobatics for years, although he has been working as a coach with children since 2015. He tries to pass gained experience fairly to both adults and children